John Baker, award winning audiobook director, engineer and editor, is now working out of "John Baker Audio Engineer", a full-service facility in Muskogee, Oklahoma as well as directing and engineering projects at
Ocean Audiobooks
in Santa Monica, CA. 
John Baker has been recognized by publishing professionals as a reliable and efficient resource for top quality recording and editing of audiobooks since 1994.  John has engineered, directed and edited numerous audiobooks that have been nominated for, and won,
AUDIE
Awards (presented by the Audio Publishers Association), as well as a Grammy nomination. 
In 2008, John received the first AUDIE awarded for "Original and Distinguished Achievement in Production" for Sweeney Todd, which he co-produced, engineered, mixed and mastered. 
From the Oklahoma studio, Baker will be providing full-service recording and engineering, directing both in-house sessions and 'via Skype' for projects being remotely recorded, as well as audiobook editing, and mastering.  Baker has been providing these services for over 20 years, both in Los Angeles and more recently, in Oklahoma.  His list of clients and past clients is extensive, and a sampling can be found on his website. 
From the Los Angeles area, Baker will be available for on-site directing and engineering through Ocean Audiobooks, where he now serves as Director, Engineer and Post-production Supervisor.  Ocean Studios is located in Santa Monica by award-winning audiobook narrator and director,
Arthur Morey
.  Arthur Morey has recorded and directed more than 200 audiobooks, with major publishers and independent producers. He has won two Audie nominations, numerous Audiofile earphone awards and was listed among best voices in that magazine since 2008. His work has been widely well reviewed.  
In addition to continued quality services for publishers, John Baker Audio Engineer will also be offering turnkey services for the independent author and small publisher.  Packages can be custom-designed to include directing, engineering and editing, as well as package design and marketing materials.  Working through Ocean Audiobooks, Baker will work from both his studio location and the West Coast, and can offer independent authors and small publishers with rights procurement.  Baker is also developing a list of reading/voice talent to be available for possible turnkey or other clients' projects.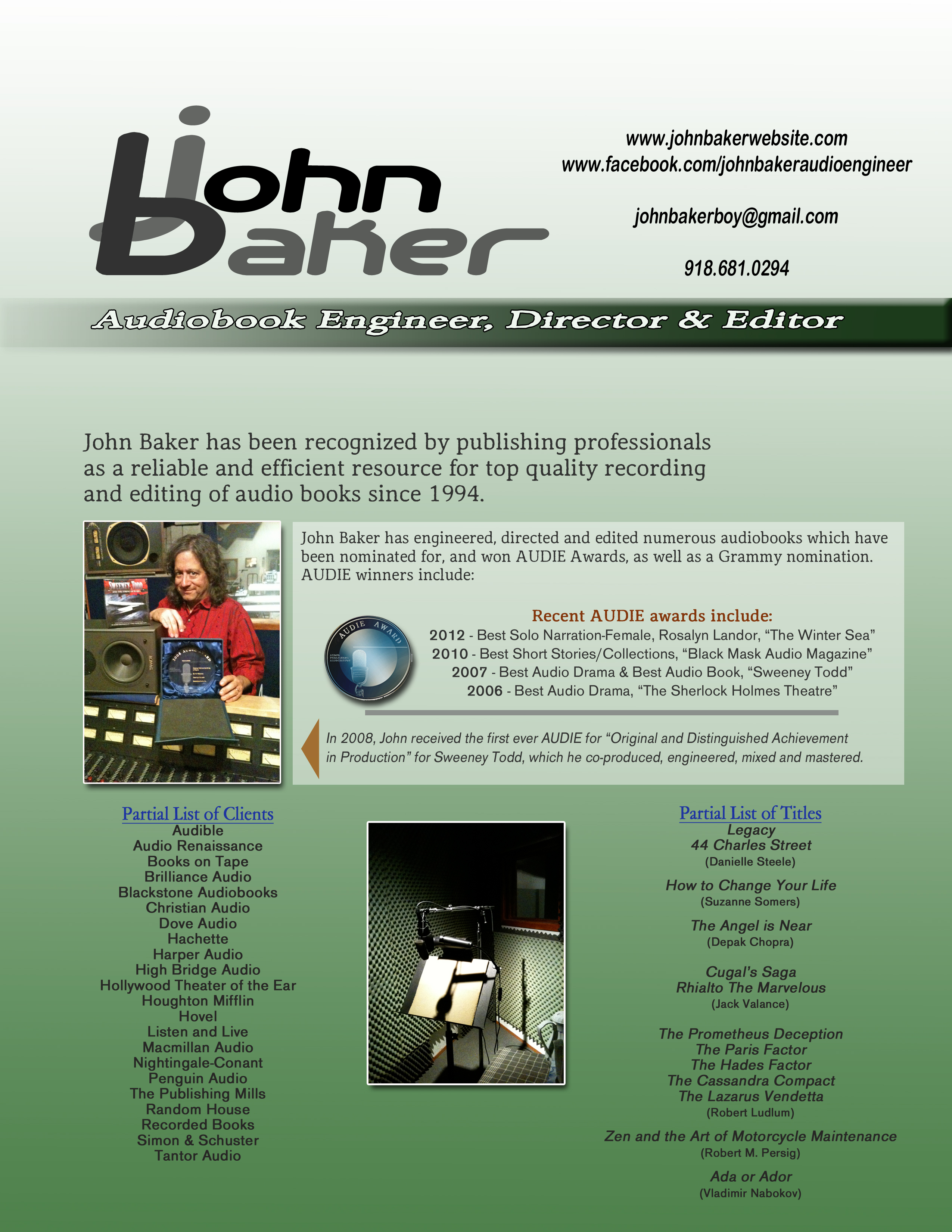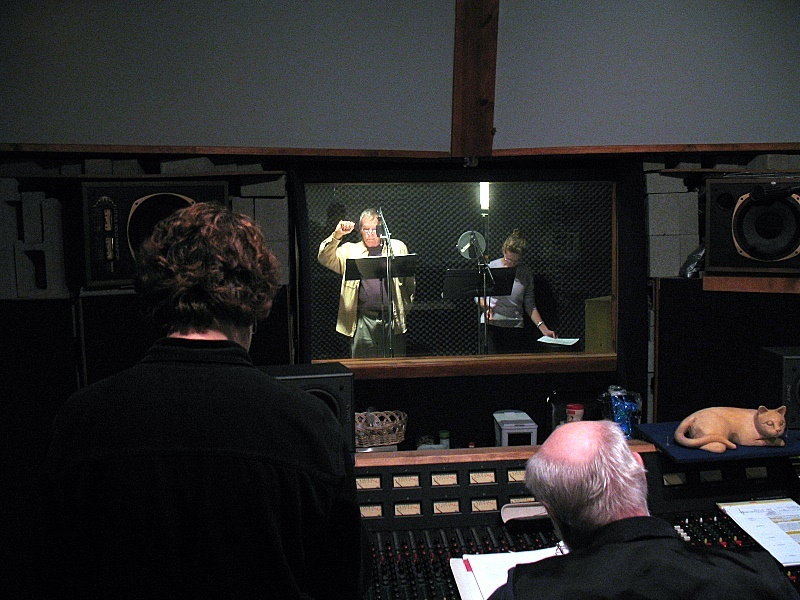 John Baker, composer, engineer and co-producer, with producer Yuri Rasovsky

(1944-2012)

, "The Oresteia" in 2007.
In 1986 John helped his friends created Studio Zero, a 1200 square foot facility in Los Angeles. Initially recording songwriter demos for A&M records and later Almo-Irving Music, it since became one of the most prolific dialog recording houses for audiobook narration, radio drama and commercial voice-over, where John worked as Studio Manager and was the chief audiobook director, engineer and editor.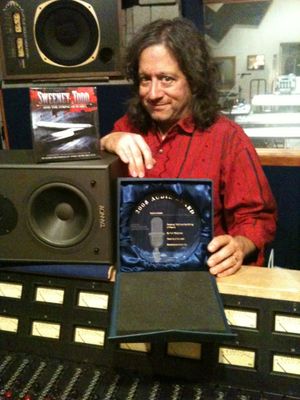 In 2005, he engineered and co-produced "Sweeney Todd" which won two AUDIE Awards, one for Best Production and one for Best Audio Drama (2005).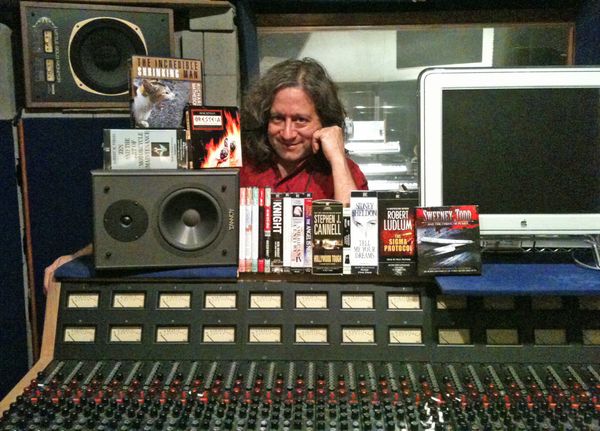 In the dialogue field, John has directed, engineered, and edited hundreds of audio books including works by authors such as Robert Ludlum, Danielle Steele and Deepak Chopra.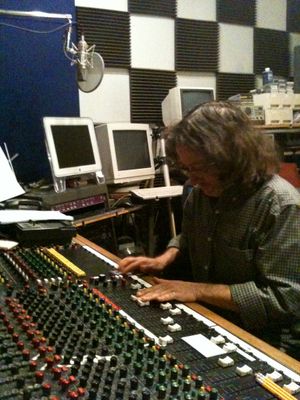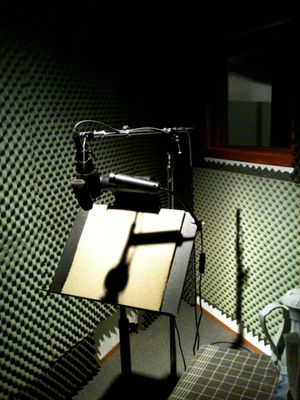 New Studio, April 2014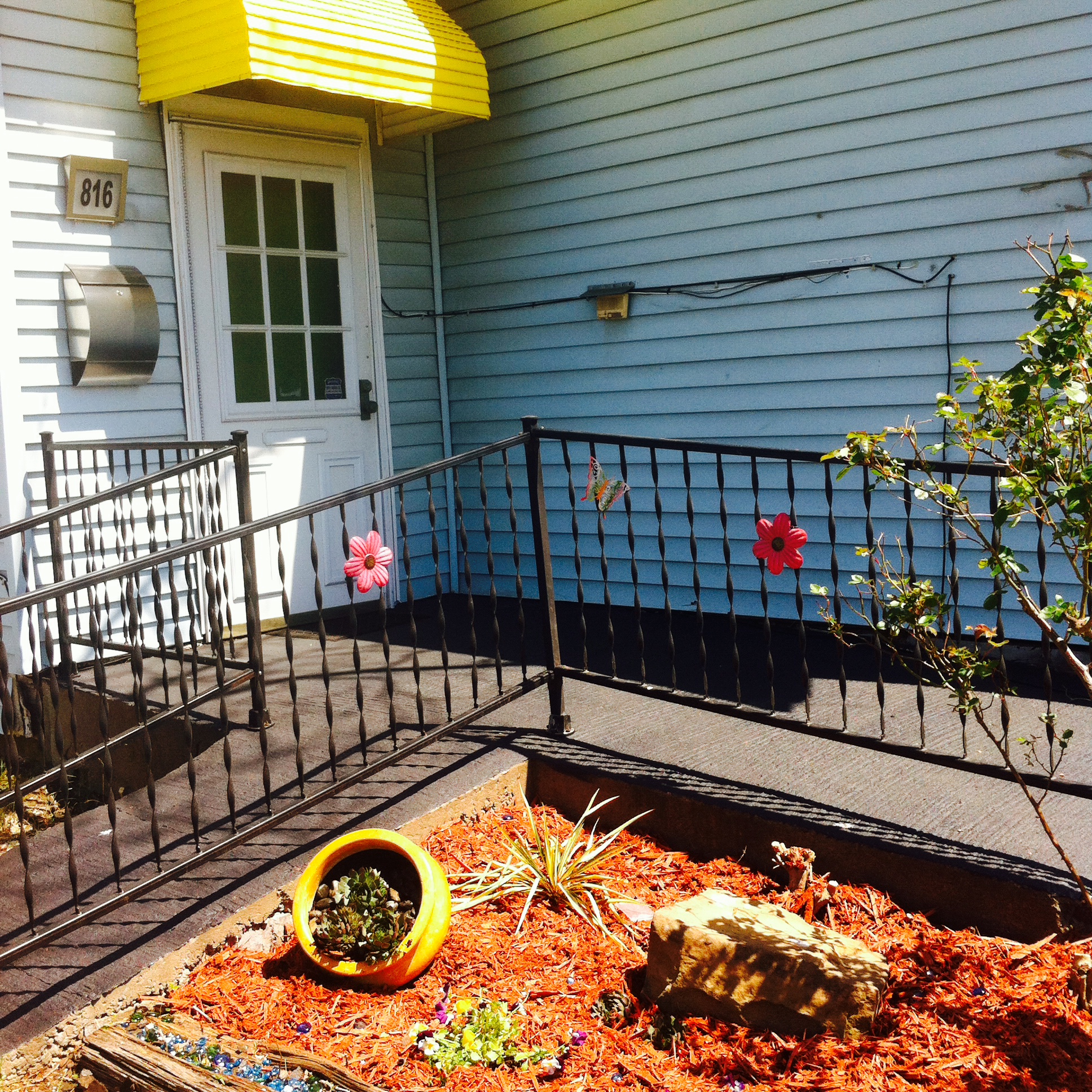 PHOTOS OF THE NEW OKLAHOMA STUDIO INTERIOR ARE FORTHCOMING!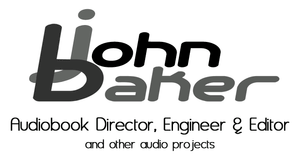 Muskogee, Oklahoma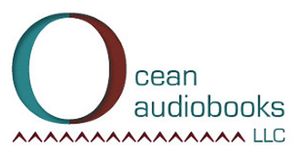 Santa Monica, California
contact John Baker - audio engineer